AUTHENTIC GREEK HOSPITALITY
in the heart of Zakynthos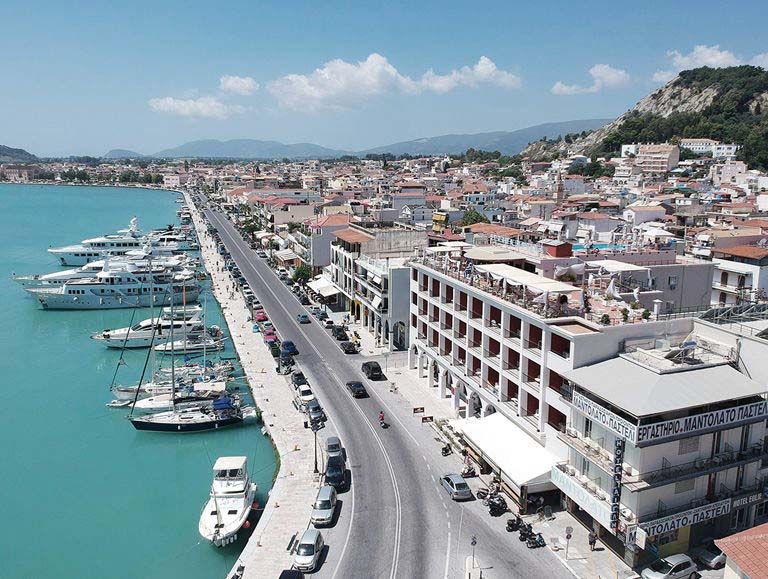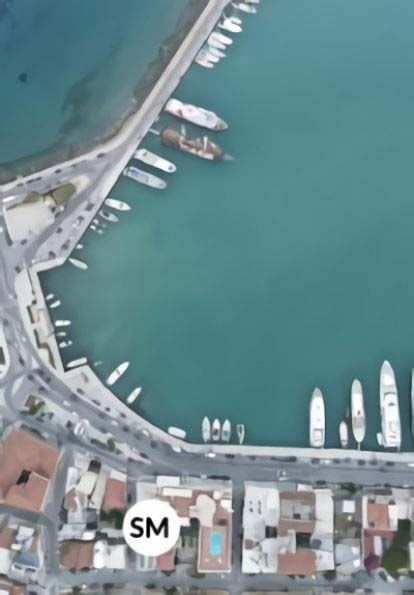 Strada Marina Hotel invites you to cherish the Ionian verve in the heart of Zakynthos. Harnessing an expedient location, where marine life meets the montane backdrop and the incredible seascapes, this downtown hotel faces the beautiful marina and soars only 500 meters from the port.

Reignite your desire for relaxing holidays on the paradisaical rooftop concept, which conflates the poolside bliss and the summer flavors. Our Roof Garden Restaurant and Bar mirrors the wealth of modernized Greek and Mediterranean cuisine, complementing an inspiring setting of city vistas.
- Port of Zante   only 100m
- In front of Coastal Road
- Zante City Center   only 100m
- Airport    9 min, 5.0 Km
- Krioneri Beach   4 min, 2.0 Km
Relish the urban aesthetics & the cozy atmosphere
Roof Garden Restaurant & Bar - Panoramic Sea View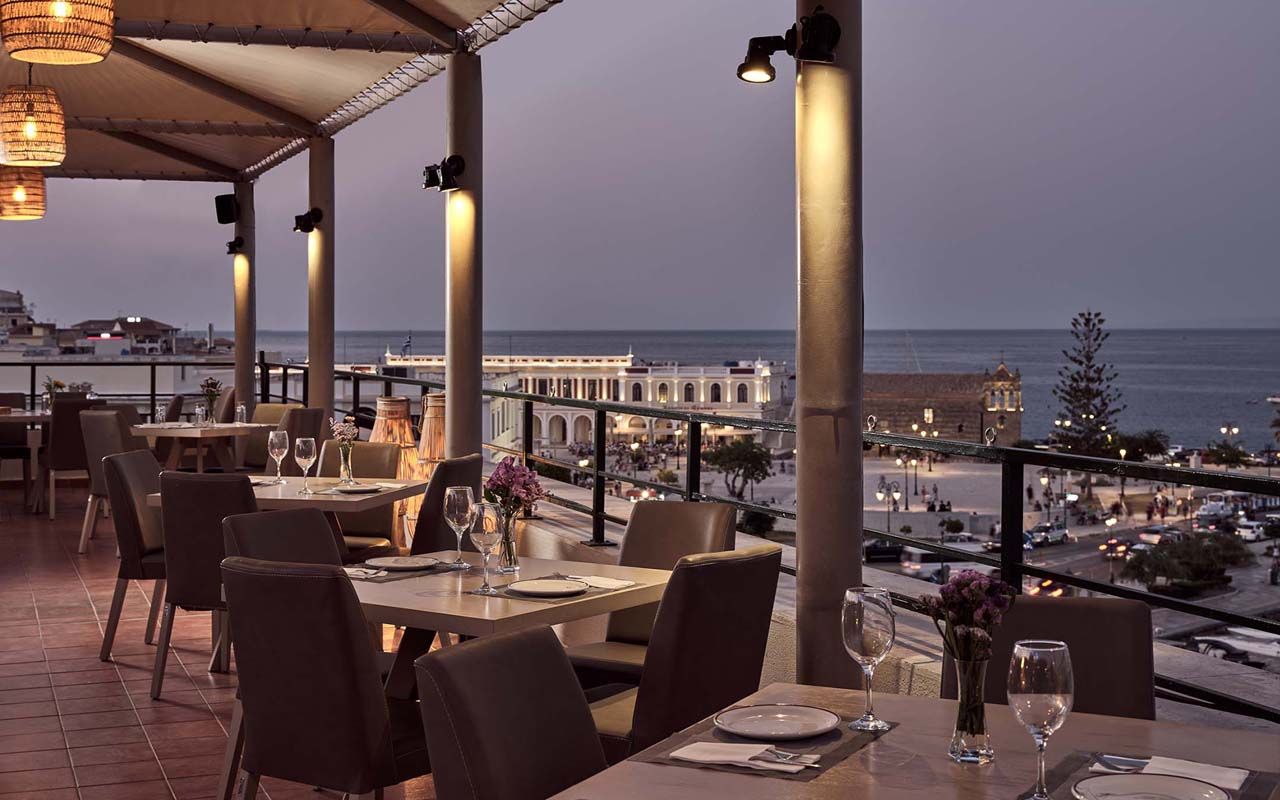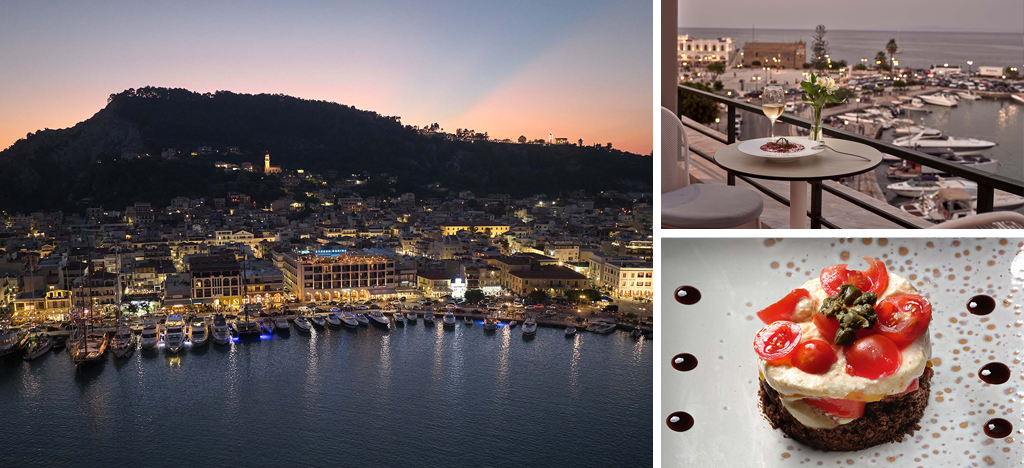 A fetching temptation with sweeping views over the city of Zakynthos awaits you on the rooftop of Strada Marina. Almost splashed by the turquoise drops of the pool, our amply-sized Restaurant & Bar offers a thrilling experience that will capture your senses.
Cute & Nice - Day or Night
Sunny and bright during the daytime, peaceful and romantic at night. The stunning swimming pool of Strada Marina attracts all the aqua lovers to an elevated paradise with a magnetizing view from the rooftop.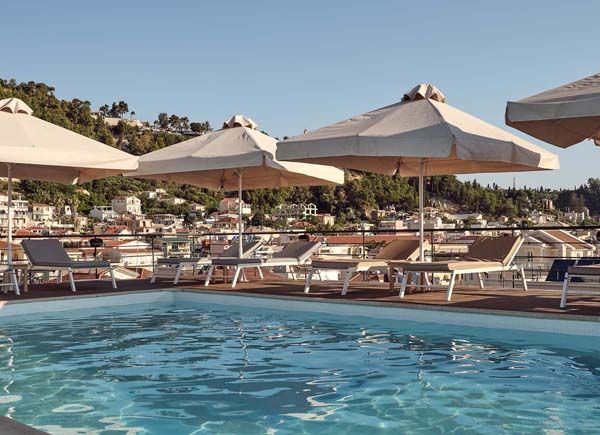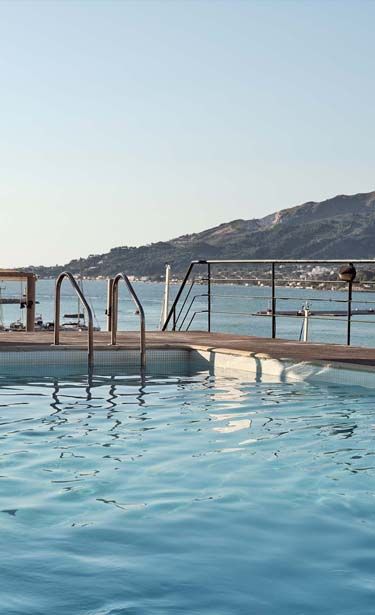 Morning delicacies, fresh & tasty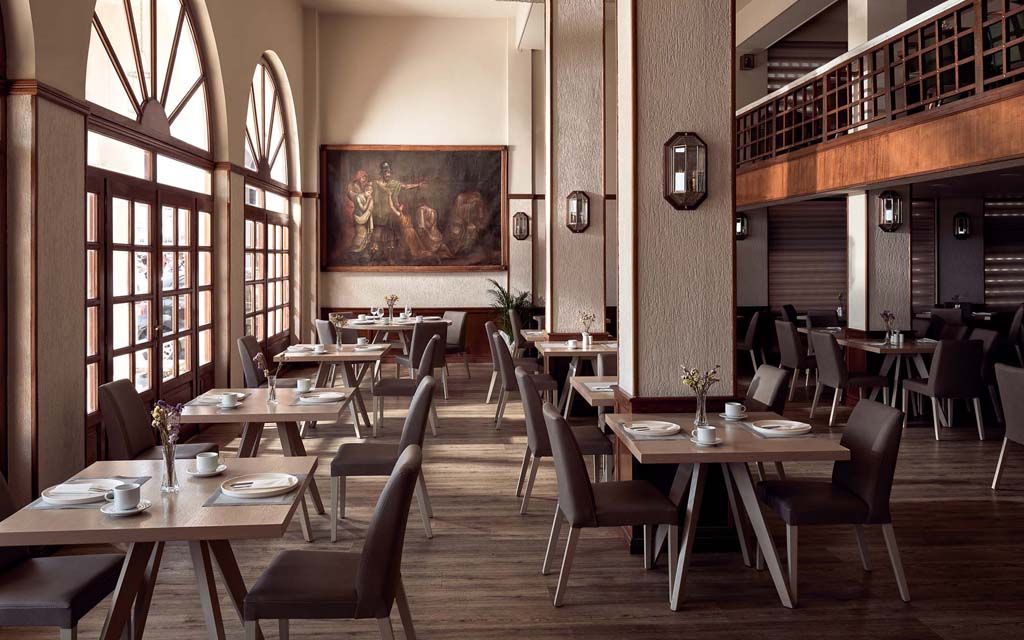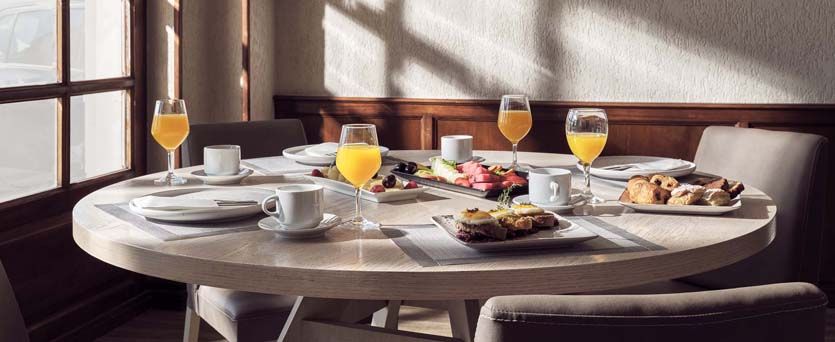 A scrumptious plethora of morning delicacies brings to your plate fresh seasonal fruit, tasty omelettes, homemade pies, mouthwatering puddings and flavorful cakes, various types of bread, sweet and savory toppings, and other palatable viands.